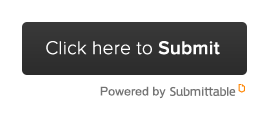 PITTSBURGH POETRY OPENS INAUGURAL CALL FOR SUBMISSIONS FEB. 1

Pittsburgh Poetry Journal (PPJ) seeks work that clangs with grit, passion, and a multitude of voices. We want poems that celebrate or break traditions and strive for progress. We want your work that speaks to the spirit of Pittsburgh from any corner of the world.

For more on our mission, visit our About page.

We welcome and encourage submissions from underrepresented voices in literary journals - including women and nonbinary writers, people of color, members of immigrant communities, and members of the LGBTQIA community, as well as those living at the intersections of these identities.

Please submit no more than three (3) poems, or seven (7) pages total.

Our open reading period runs from February 1 to March 31, 2019.

Submissions can be made at: pittsburghpoetryjournal.submittable.com/submit

You may choose to send your work during our tip jar submission period from February 15 to March 1, 2019. Tip jar submissions are $4. Poets will receive 150 words of critical feedback and notification of submission status within two weeks.

Our target publication date is May 1, 2019. If you submit during the open reading period and have not received a response by mid-April, please feel free to email us an inquiry on the status of your submission.

Please note: We do not restrict our journal to Pittsburgh poets or poetry. All writers and themes are welcome!