Pittsburgh means family. Pittsburgh means welcome. It means generosity. It means transformation. It means wipe yourself off and get up again. It means "here, take my hand." Pittsburgh means be who you are.

Our city, once loud with the clang of steel, now rings with the voices of new generations. It is a city that bridges contradictions, caught somewhere between a small town and a metropolis. Pittsburgh combines tradition and innovation, grit and compassion. It is a city of seasons—sometimes 3 or 4 cycling through within one day. We are a resilient city of increasing diversity, opportunity, and inclusivity.

We are doctors, researchers, engineers, artists, entrepreneurs, and ordinary folks making our way. We are all walks of life, all races and ethnicities, all sexual orientations, all genders. We're a well-kept secret of arts, literature, and culture, and also a community of nationally recognized names. This is not to say we are a safe haven or oasis; we are multitudes. Those of us willing to do the work to confront issues and challenge comfort and status quo are those who transform the language of our landscape.

But Pittsburgh Poetry Journal is not restricted to citizens, friends or visitors to our city. PPJ welcomes and encourages submissions worldwide; from those underrepresented in literary journals, including women and nonbinary writers, people of color, immigrant communities, and LGBTQIA community members.

We want work that clangs with grit, passion, and diversity. We want your work that builds on or breaks traditions and strives for progress. We want work that speaks to the spirit of this city from any corner of the world.






Cameron Barnett is a poet and teacher in Pittsburgh, Pennsylvania. He received his BA in English from Duquesne University in 2011, where he was the recipient of the O'Donnell Award for Excellence in Poetry. He holds an MFA from the University of Pittsburgh, where he was poetry editor for Hot Metal Bridge Literary Magazine, co-coordinator of Pitt's Speakeasy Reading Series, and winner of the 2014 University of Pittsburgh/Academy of American Poets Graduate Poetry Award. He teaches middle school language arts and social studies at Falk Laboratory School in Oakland, a homecoming of sorts as Falk is also one of his alma maters. He currently serves as an editor for Pittsburgh Poetry Journal, and as a board member for The Bridge Series. Cameron's poetry explores the complexity of race and the body for a black man in today's America. His work has been nominated for a 2016 Pushcart Prize, the 82nd Annual Anisfield-Wolf Book Awards, and the Rebekah Johnson Bobbitt Prize. An avid fan of the Pittsburgh Steelers, Penguins, and Pirates, he enjoys reading, writing, running, playing card games and board games, hip hop, following politics and current events, and challenging people to beatbox battles. His work has appeared in or is forthcoming from The Minnesota Review, The Florida Review, TriQuarterly, Rattle, and IDK Magazine. He is the author of The Drowning Boy's Guide to Water, winner of the Autumn House Press 2017 Rising Writer Contest, and finalist for the 49th NAACP Image Awards for Outstanding Literary Work in Poetry.
Daniela Buccilli's poetry can be found in Cimarron Review, Pittsburgh Poetry Review, Paterson Literary Review, U.S. 1 Worksheets, Free State Review, and other journals. Her work will be anthologized in an upcoming anthology, The Two Dreamers: Dr. Martin Luther King, Jr and Anne Frank. Her poetry manuscript has been short-listed at TwoSilvas Press (2017), Stillhouse Press (2016), and Perugia Press (2015). She has an MFA in fiction from the University of Pittsburgh and a B.S. degree from PennState University. She is currently completing an MFA in poetry at Carlow University. Buccilli has taught at public high schools for 25 years and is a Fellow of the National Writing Project. She has won an Excellence in Teaching Award and published articles about her teaching practice. A member of the Madwomen in the Attic Workshops, she has worked as co-director for the Madwomen Mentorship Program.
Ziggy Edwards is a first-generation Pittsburgher. Editing day and night keeps her out of trouble. Ziggy's poems and short stories have appeared in publications including 5 AM, Grasslimb, Main Street Rag, Illumen, and Dreams and Nightmares.
Dakota R. Garilli is a queer poet, educator, and freelancer who has called Pittsburgh home since 2012. They hold a MFA in poetry, nonfiction, and pedagogy from Chatham University (2014) and are pursuing a MSW and teaching certificate from the University of Pittsburgh. Dakota has taught creative writing to youth at the Environmental Charter School and Pittsburgh Milliones 6-12, to adults at the Allegheny County Jail and Pittsburgh AIDS Task Force (now Allies for Health & Wellbeing), and to college students at Chatham University. They are a founding editor of IDK Magazine and co-edited a special issue of Fourth River, entitled "Queering Nature" (2015). Their poetry, book reviews, and travel writing have been published in Pretty Owl Poetry, Pittsburgh CityPaper, Coal Hill Review, Fodor's Online, and elsewhere. In 2016, their chapbook, Call it Something Different, was a finalist for the Robin Becker Prize and published through the Seven Kitchens Press Editor's Series. Dakota loves Nick Lachey and hopes you do, too.
Juniper Hyer is currently earning their MFA in Poetry from Florida International University where they work in the Writing & Rhetoric program. They're an Editor for Seven Kitchens Press, Associate Editor of Pittsburgh Poetry Journal, member and mentor of the Madwomen in the Attic writing workshops, and collective member of The Big Idea Bookstore. They were a finalist for the 2021 James Hearst Poetry Prize. Their poems can be found or are forthcoming in North American Review, Voices From the Attic XXV, Show Us Your Papers Anthology, Rappahannock Review, and elsewhere.
Eli Kurs-Lasky was born, raised, and continues to live in the City of Champions (Pittsburgh, PA). He holds a BA from the University of Pittsburgh, where he majored in English writing (poetry) and sociology. While studying at the University of Pittsburgh, Eli also completed a certificate in gender, sexuality, and women's studies. Though Eli has a soft spot for (and favors) poetry, his two most notable publications are personal essays published by PublicSource in January 2019 and March 2020, respectively. Eli's fascination with, and immersion in, creative spaces comes from a desire to understand and connect to the world within him and around him. Along with creative writing, Eli is an avid photographer whose work has appeared in two local shows and two traveling shows. He enjoys editing/proofreading and watching the Pittsburgh Penguins. Eli joined the Pittsburgh Poetry Journal's reading team in the summer of 2020.
Nicole Lourette received her MFA in Creative Writing from Chatham University. Originally from Rochester, NY, she now resides in Pittsburgh, PA with her two cats. Her work has been featured in IDK Magazine, Vagabond City, The Paragon Journal, and elsewhere.
Wendy Scott's first book of poems is Soon I Will Build an Ark, published by Main Street Rag in 2014. Her poems have appeared or are forthcoming in Green Mountains Review, Painted Bride Quarterly, Harpur Palate, Cobalt, Fourth River, and others. She was on the editorial staff of the Pittsburgh Poetry Review, has an MFA from the University of Pittsburgh and is a member of the Madwomen of the Attic. Scott has taught writing at the University of Pittsburgh, La Roche College, Geneva College and Community College of Allegheny County. She has worked extensively with college athletes, elementary school students, and recovering addicts. Her other titles include legal assistant, social worker, waitress, professional writer, and a few dozen others. Somehow she raised two sons who have real jobs and don't live at home.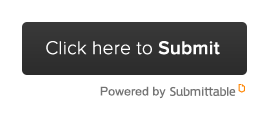 We welcome submissions from around the world. No biographical connection to Pittsburgh or western Pennsylvania is required.

Please send us up to 3 previously unpublished pieces of work in a single submission, not exceeding 7 pages total.

We allow simultaneous submissions, but please inform us immediately if your work has been accepted elsewhere. Please send only one submission per issue/reading period.

If we accept and publish your work, we ask that you wait one year to submit to us again.

Do not send us work based in discrimination, denigration, or hatred of any group of people, especially of historically marginalized communities. Any work we receive that we feel falls into this category will be immediately rejected.

To inquire about submissions, contact us by email.